Screwpost.com
is your global source for all types of
screw posts
and
loose-leaf rings
. &nbsp

Aluminum screw posts
(also called Chicago screws or Chicago screw posts) are great for binding all types of products. They can be used for swatches, scripts, photo albums, wine lists, menus, and much more. Screw posts by their nature allow the bound product to be easily updated.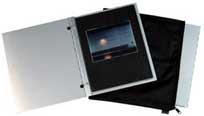 They can even be expanded with the use of screwpost extensions. Screwposts are available in
black
and
gold
(brass) as well as
natural aluminum
.
Plastic screw posts
(also known as push-lock screws) offer another solution for binding various items. They are available in black and white and can be snapped together for quick assembly.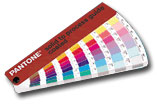 A third type of screwpost that we offer is the
steel screw post
. They are recommended for use as an industrial fastener. Steel Screw Posts have a more polished appearance and are heavier duty than our aluminum screw posts. Loose-leaf rings (also called hinged split rings or
hinged snap rings
) are great for binding large groups of paper, swatches, and many other items quickly and easily at an affordable cost.